Cape Girardeau Car Accident Attorneys
Fighting for the Injured in Missouri
Unfortunately, car accidents happen every day, especially in Missouri's metropolitan areas. These incidents have become an ugly fact of life, leaving victims with injuries that can derail their lives for weeks, months, and years. Any auto accident injury can lead to spiraling medical expenses, lost wages, and the prospect of financial ruin. When another driver is to blame for the accident, that person should be held responsible for the damages caused.
If you have been injured in a car accident, Bertrand Law Firm is here to fight for the compensation you need and deserve. Attorney Trae Bertrand has been providing experienced and compassionate assistance to injury victims for more than a decade. He can thoroughly investigate your accident and build your personal injury claim to seek maximum compensation for your losses.
Contact the Cape Girardeau car accident lawyer at Bertrand Law Firm by calling (573) 227-6265.
Personal Care for You & Your Accident Claim
In the wake of a car accident, you may think that your best option is to try to handle the claim yourself. However, you should know that insurance companies are not looking out for your best interests. Their priority is to make a profit, not provide you with a fair and just settlement. That is why you need an advocate in your corner, one whose sole aim is to obtain compensation that will cover all your damages.
These damages can include:
Medical expenses – both present and future – that are accident-related, including hospital visits, physical therapy, and medical equipment
Lost wages or income due to the inability to work
Pain and suffering
Emotional duress
Damage to your vehicle
Permanent disability
Any vehicle or home renovations needed to accommodate permanent injuries
As you can see, personal injury claims are not one-size-fits-all. Trae Bertrand understands the complications that can be involved. By conducting a thorough investigation, he can build a strong case that leaves no stone unturned.
Missouri is an At-Fault State for Car Accidents
While some states follow a "no-fault" system for car accidents which allows motorists to turn to their own insurance companies for compensation for medical bills and other losses, Missouri does not. Missouri follows a traditional tort system for car accidents, making it an "at-fault" state. Under this system, drivers and their insurance companies are financially responsible for medical costs, vehicle repair costs, and other damages they cause to other drivers and their passengers. If someone is involved in a car accident, they may sue the at-fault driver in pursuit of compensation. With that being said, determining fault in a car accident is not always easy because in some cases both parties may share liability for a collision.
Pure Comparative Fault in Missouri Explained
Missouri is a "pure comparative fault" state in regards to car accidents. This means that the level of damages an injured person can recover after a car accident will be reduced by their same percentage of fault for causing the collision. For example, if you were injured in a car accident and suffered $10,000 worth of damages, but a jury finds you to be 30% at fault for the crash, your eligible recovery will consequently be reduced by 30%. In this case, you would only be able to recover $7,000 in compensation.
This rule of comparative fault mainly applies to lawsuits but it will also guide your insurance adjuster when evaluating the value of your claim. Insurance adjusters know these laws well and will almost certainly use this knowledge to shift blame to you and minimize your payout. For this reason, it is crucial to hire a skilled attorney who can protect your rights and fight for the full compensation you deserve.
Common Causes of Car Accidents in Cape Girardeau
An auto accident can occur for a wide variety of reasons. In many cases, however, crashes are the direct result of some type of human error. While some result in little more than cosmetic damage and inconvenience, many others result in devastating injuries and fatalities. The sad reality is that many collisions are completely preventable.
Car accidents are frequently caused by:
Driving while distracted / texting while driving: According to data from the Centers for Disease Control and Prevention (CDC), roughly 9 fatalities and more than 1,000 injuries per day are attributed to distracted driving, with texting being one of the most common sources of driver distraction. Texting while driving is particularly deadly because it requires a driver's visual, manual, and cognitive attention, causing them to miss oncoming hazards and endanger others on the roadway.
Driving while intoxicated: Drunk driving has been an issue in the United States for decades and is responsible for thousands of deaths per year. The CDC estimates that drunk driving causes roughly one roadway fatality every 50 minutes
Speeding: Speed limits are put in place specifically to save lives. The National Highway Traffic Safety Administration (NHTSA) reports that speeding was a factor in 9,378 roadway fatalities in 2018 alone.
Reckless driving: Also known as "aggressive driving," reckless driving is a very conscious act in which a driver blatantly violates the rules of the road. Some of the most common causes of reckless driving accidents include sudden braking, using a cell phone, driving while intoxicating, making illegal turns or lane changes, or failing to use headlights at night.
Following too closely: Also known as "tailgating," following too closely to the car in front is the main cause of rear-end accidents. Tailgating can be very dangerous if the lead driver brakes suddenly to avoid an oncoming hazard as it limits the amount of time the rear driver has to react.
Teenage drivers / driver inexperience: According to the CDC, auto accidents are the leading cause of death for teens due to their inexperience behind the wheel, higher tendency to speed, and low seatbelt use. Crash risk is especially high for teens during their first months of being licensed to drive.
Running red lights and stop signs: The Insurance Institute for Highway Safety (IIHS) reports that red light running was responsible for 846 roadway deaths and roughly 139,000 injuries in 2018 alone.
Vehicle design defects: Defective airbags, faulty brakes, and rollover-prone vehicle designs are just some of the many examples of how vehicle defects can cause injuries to both drivers and passengers. Injured parties may be able to file a product liability lawsuit against the defective vehicle or part's manufacturer or distributor in pursuit of compensation.
Types of Car Accident Injuries
The sheer force of a car accident can cause injury to virtually every part of the body, especially at high speeds. Here are just some of the many types of injuries commonly resulting from car accidents.
Whiplash: Whiplash injuries occur when extreme force of a crash causes the head to violently snap forward and back, resulting in trauma. Whiplash can lead to neck and shoulder pain as well as potential issues with the spine.
Concussions: Concussions are a type of mild traumatic brain injury which occur when the force of a crash causes the brain to jostle back and forth within the skull. Concussions are graded by severity and can involve symptoms such as loss of consciousness, short-term memory loss, confusion, difficulty concentrating, disrupted sleep cycle, nausea, mood swings, and dizziness. Severe concussions can sometimes have permanent effects.
Broken and fractured bones: When enough force is applied against a bone during a car accident, it can fracture or break and cause extreme pain. Broken bones often require surgery and months of physical rehabilitation to fully heal.
Internal bleeding: Internal bleeding is a potentially life-threatening medical condition which occurs when the body's internal organs are pierced or ruptured, causing blood and other liquids to spill into the body. Internal bleeding often has delayed symptoms which may not surface for hours or even days following a collision.
Spinal cord injuries: When enough force is applied to the spine in a collision, permanent damage may occur which can result in loss of strength, sensation, or complete function below the site of the injury.
What to Do When You've Been In a Car Accident
If you have been involved in a car accident:
Pull over: Never flee the scene of an accident. Stop, render aid, and move to a safe place if you can. If it is a small fender bender and the damage is straightforward, move your vehicle to the shoulder. If there is substantial damage or if someone is hurt, however, leave your vehicles where they are – even if they are blocking traffic.
Call 9-11: If anyone is hurt, groggy, or unresponsive, do not hesitate to call for an ambulance. Likewise, call the police for any collision that involves injury, an uninsured motorist, or more than $500 in property damage.
Stay calm: You may be feeling shaken up and angry, but it is important to stay calm and remain polite. Getting angry and yelling at the other driver will make it more difficult to deal with them as well as make it more difficult for you to think at a time when you need to be as alert as possible.
Exchange information: Once the police arrive, you will need to provide your driver's license, registration, and insurance information. Be sure to exchange this information with all involved drivers, as well as names, addresses, phone numbers, vehicle makes and models, license plate numbers. Ask the police for a copy of the accident report, as this will be important evidence later on during your car accident claim.
Never admit fault: To protect yourself from liability, never admit fault or apologize for the crash in the immediate aftermath. While saying "I'm sorry" may be instinctual and seem innocent, it could potentially be misconstrued as an admission of fault and expose you to liability for the crash before an investigation has even been performed.
Take photos: Get detailed photographs of all damage, the position of vehicles relative to one another, weather conditions, traffic patterns, and any injuries you have sustained. Once you have these photos, take a moment to write down exactly what happened. Be sure to tell the police your account of what happened as well.
Seek medical attention: Even if you feel okay, you should take the risk of injury seriously and see a doctor as soon as possible. Many car accident injuries are internal and may be masked by adrenaline in the first 24 hours after a crash. Tell your doctor you have been involved in a crash and tell them about any aches or pains you experience.
Is There a Time Limit for Filing a Car Accident Lawsuit?
Yes. Like all other states, Missouri has a statute of limitations which sets a strict filing deadline for all personal injury lawsuits including those related to car accidents. Under Missouri Revised Statutes section 516.120, individuals injured in car accidents have five years to file a lawsuit against the responsible driver. If the accident results in death, the family of the deceased has three years from the date of death to file a wrongful death claim. These deadlines are strictly enforced and will typically bar a person or party from seeking legal action once the statute of limitations has passed.
It is important to note that insurance claims are not subject to these deadlines. Most insurance policies require claims to be filed within a few days of the collision to be eligible for coverage. It is important to read and understand the terms of your policy to minimize your chances of having your claim denied based on a missed deadline. It is best to act quickly after a collision and consult with an experienced attorney to determine the most appropriate course of action.
What Happens If the Other Driver Doesn't Have Insurance?
Things become more complicated in the event that the driver that hit you did not have insurance or did not have sufficient coverage to pay for the full range of your damages. In these situations, you may still be able to recover compensation for your medical bills by turning to your own insurance company under your uninsured motorist (UM) coverage. Missouri law requires drivers to purchase and maintain minimum UM coverage of $25,000 for bodily injury per person and $50,000 for bodily injury per accident. UM coverage does not pay for damage to your vehicle or other property, but you may be compensated if you have additional collision coverage. UM coverage is also used in the event that you are a victim of a hit and run collision.
If your losses exceed the at-fault driver's coverage and your UM coverage, you may pursue a civil lawsuit against the other driver for compensation for your remaining damages out of their personal assets and income. Unfortunately, since uninsured and underinsured drivers tend to have lower income than insured drivers, it may be difficult to actually collect on any judgment you may be awarded. An attorney can help you understand your legal options in full.
Get Help from a Knowledgeable Cape Girardeau Car Accident Lawyer
Your life and future are too important to leave to chance when it comes to your personal injury claim. Put a trusted Cape Girardeau car accident attorney on your side by contacting Bertrand Law Firm today.
Call (573) 227-6265 for a free consultation.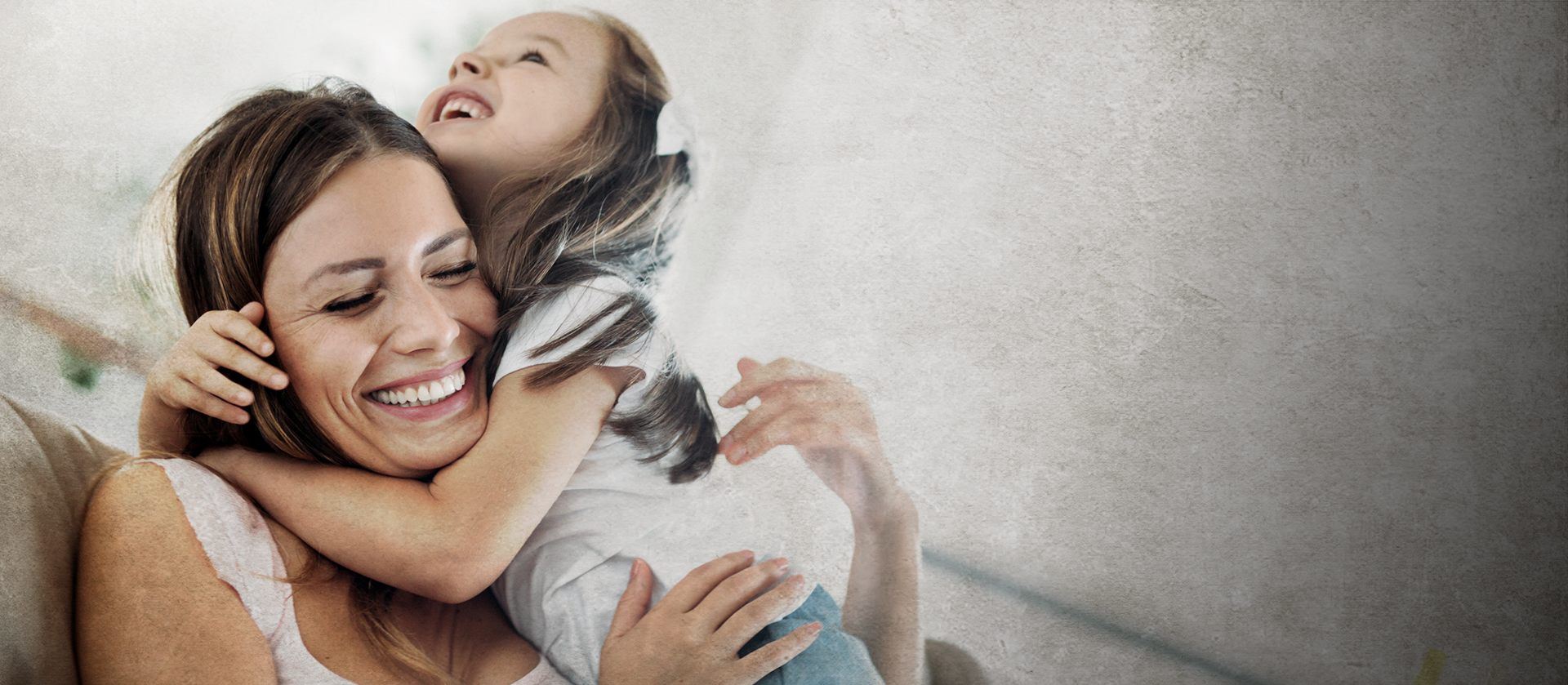 Highly Recommended
Client Testimonials
- Trisha D.

- Brent G.

- Jeremy H.

- Jordan G.

- Kallie T.